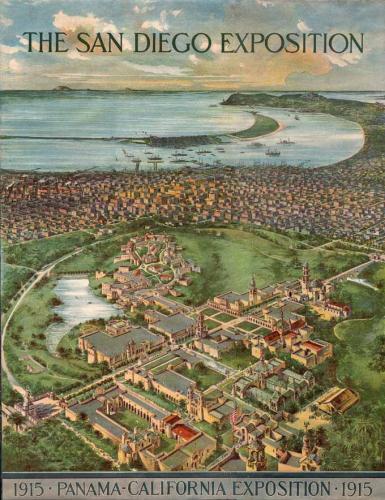 After realizing that a documentary would be way too difficult to produce in a timely manner, I needed some time come up with a new plan for my masters thesis. I spent two weeks in Europe enjoying plenty of Rick Steve's free audio guide tours and then it dawned on me, why not create a free audio guide tour for Balboa Park. Thankfully, my thesis chair approved the idea!
So after much hard work, tears, alcohol, caffeine, sleeplessness, complaining and hesitation, I am pleased to present my final thesis – Walking Through History: Balboa Park An Audio Guide Tour.
If you are interested in enjoying an afternoon in Balboa Park, download the free audio guide and accompanying map and start touring.
Download the Walking Through History: Balboa Park Audio Guide Tour
M4A (iOS Devices) | MP3 (Universal)
> Download the audio guide tour map (PDF)
Right (or press Control on the keyboard) click and select "Save Link As…" to download the files to your desktop.
Walking Through History: Balboa Park FAQ
How to Listen
To listen to this audio walking tour you need a portable MP3 player such as an iPod or smartphone. For the best experience, you should use an MP3 player with a screen that can show pictures which are displayed on the screen while the audio plays.
Where to Start
The tour will begin at the Kate Sessions statue on the corner of Balboa Drive and Laurel (spot 1 on the map).
How Long is the Tour
If you follow the tour without much stopping, you should finish in under two hours.
Feedback
It would be great if after you take the tour, you can answer the following questions in the comments below:
How bad was my voice?

How long did the tour take?
Did the map prove useful?
Did my audio directions to the next stop actually work?
Any other comments, suggestions or criticisms?